Back

Products

Westermo

Průmyslové ethernetové přepínače

Bezdrátové a mobilní sítě

Korenix

Elproma
Ring topology
Nowadays, the circle is the standard for any communication application. A ring will provide much greater reliability but also security of data transmission for access to systems, and therefore successful investors quite naturally require circular wiring. When the communication infrastructure is interrupted in a ring, there is always a backup route to access the entire system. However, data exchange in the ring requires sophisticated measures against network congestion called broadcast storms. It is therefore necessary to use devices that can cope with this well.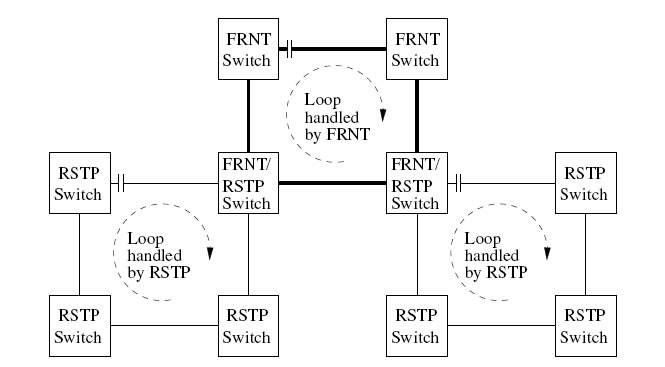 Westermo has developed and decades-tested a FRNT (Fast Recovery Network Topology) ring system that has the fastest ring recovery in the event of an outage today. At the same time, several circles can be combined simultaneously and the number of subscribers (switches) in the network is not limited or charged. These unique methods can thus work with hundreds of devices without loss of performance. The WeOS operating system also supports general standard topologies such as RSTP (Rapid Spanning Tree Protocol) and MRP (Media Redundancy Protocol) and their combination with FRNT. It is therefore possible to combine Westermo products with various products supporting these standards. All WeOS products support FRNT and can be combined with each other.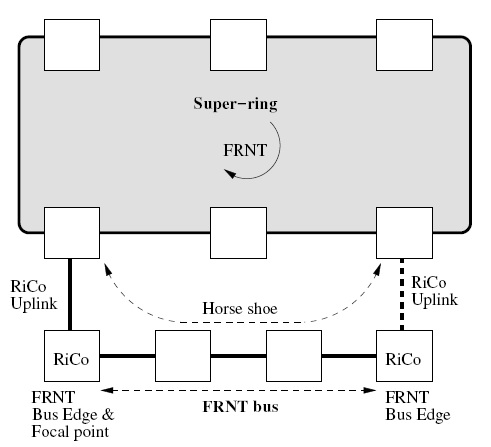 However, there may be situations where you need to connect a branch to a closed circle that cannot be closed to a separate circle. Westermo supports a so-called horseshoe branch that can be assigned to a FRNT ring and enjoy the benefits of FRNT on that branch as well - see the figure above.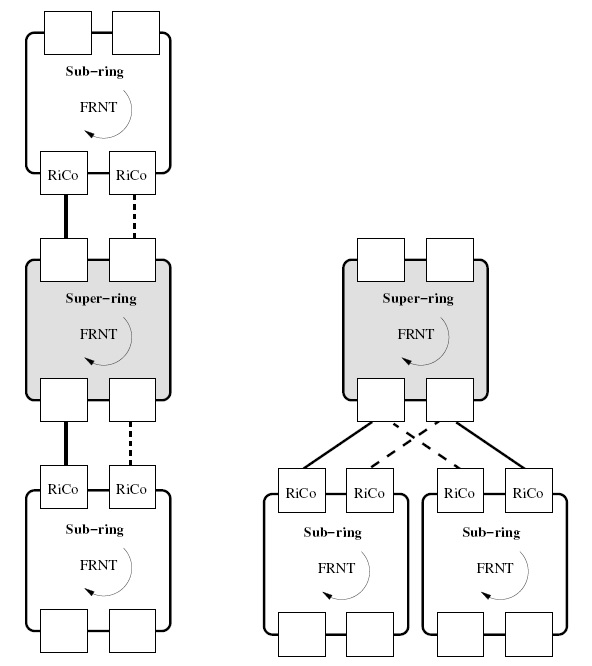 By pairing FRNT circles, we ensure access to devices across the entire network infrastructure anywhere in the circle while achieving all the benefits of the unique FRNT network topology.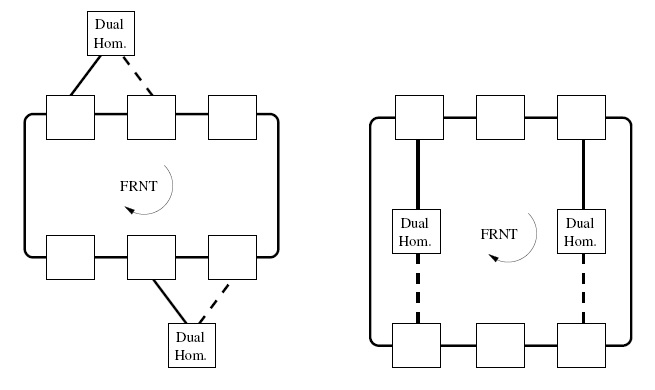 Dual homing allows access from one location to two different locations in the FRNT ring. This multiplies reliability and prevention in case of communication failure. For complete information on ring capabilities, see the WeOS management guide.